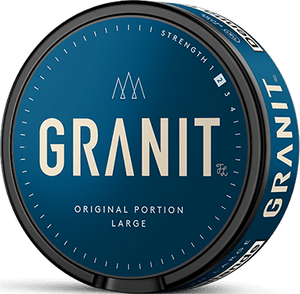 It is a classic portion snus with a clear taste of tobacco together with a blend of pepper, spice, bergamot and salmiak.
This snus has a regular sized pouch where the moist is added to the outside of the pouch for a faster snus experience.
The can has a flexilid. The space where you put your used pouches expands to fit more.
| | |
| --- | --- |
| BRAND | |
| SNUS TYPE | |
| STRENGTH | |
| NICOTINE CONTENT | 9 mg/g |
| PORTIONS/CAN | 22 |
| SNUS SIZE | |
| MANUFACTURER | |
| CONTAINS TOBACCO | Yes |